Owlhaven
asked her readers to "Take three photos in your home that are reflections of YOU!" So I'm playing along!
My first photo is of a dresser my husband bought second hand that we used in the boys' room for
years
, everyone pretty much hated the dresser. I repainted it and put toile paper on parts of it and it's my favorite peice of furniture now. I love seeing it first thing every morning and I think it helps me remember I'm not just a mom, I'm a talented woman with interests and dreams.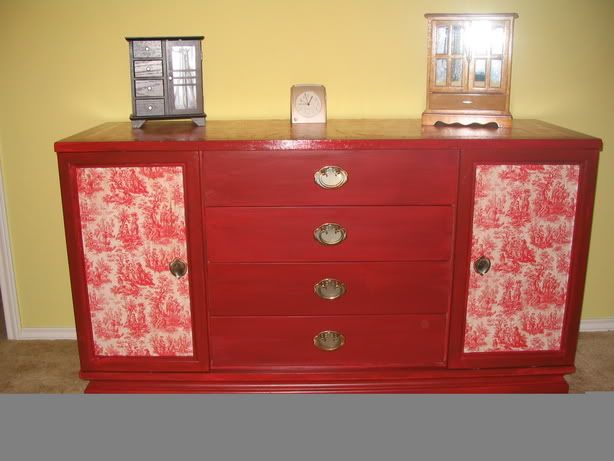 This is what it looked like before, in case you're wondering: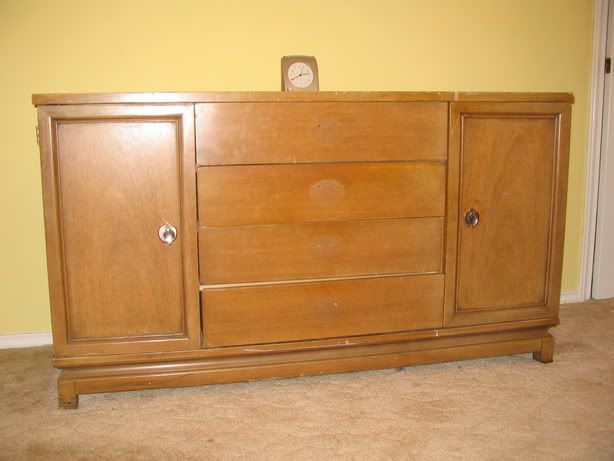 This second one is of the kids playing in the playroom/school room. I think we are a learning house, and I love teaching my kids back here and watching them pretend and grow. Being a mother is so much a part of who I am, I can't imagine life without my children in it.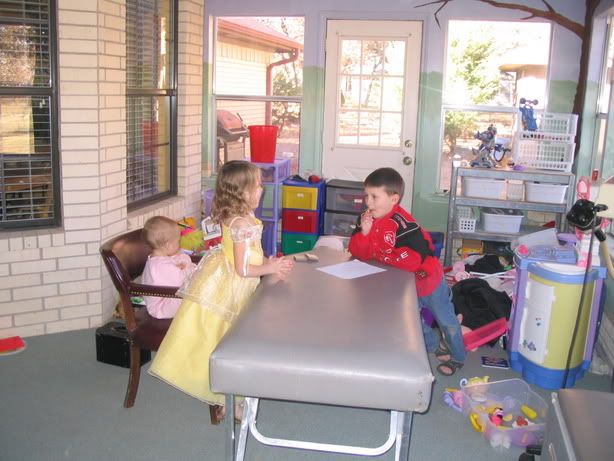 My third photo is one that makes me laugh. It is a picture of my fridge, packed full of lettuce gleaned from a semi-truck that was involved in an accident and the lettuce was given away. I love the photo because it makes me think of my friend Ethel who took me with her, TWICE!, to go fill her van to capacity with lettuce. When I think of what fun we had, the cheerful way she thinks of others and her willingness to share good fortune, it makes me smile and remember not only her, but several other wonderful friends who have done so much to lift me up when things have been rough. I am a person with wonderful friends who isn't afraid to do something crazy every once in a while.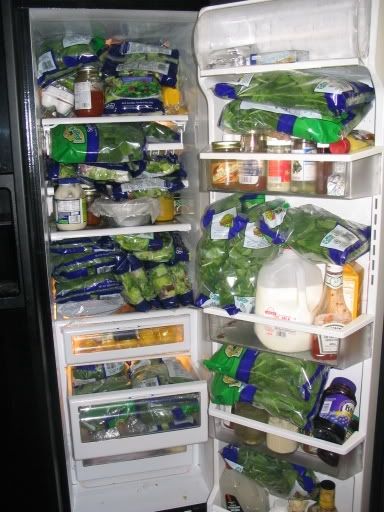 So there's my entry. If you haven't read her blog before, I encourage you to go on over and look around.